Bathurst Real Estate Property Management App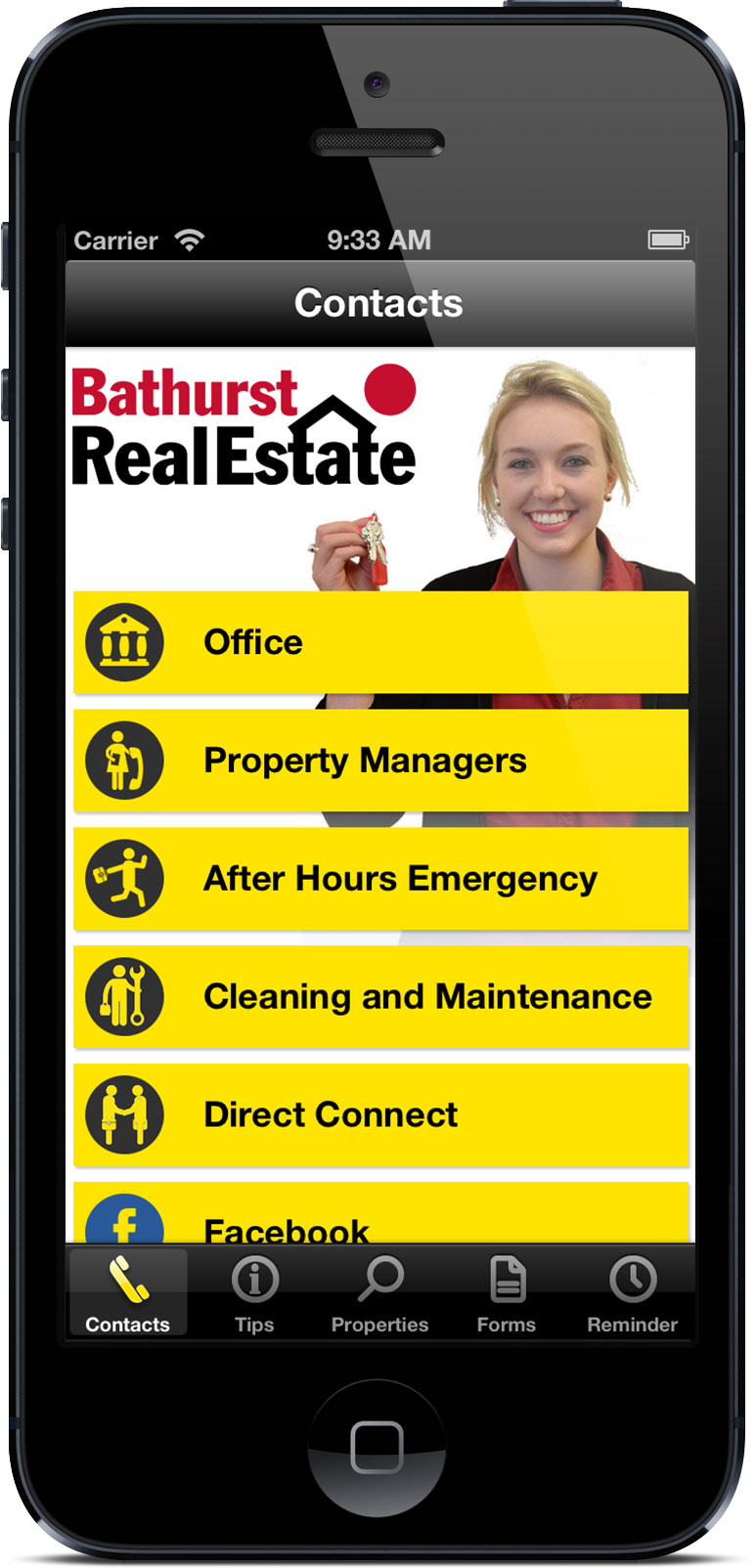 Helping tenants to access all the information they need when renting with Bathurst Real Estate.
Available on App Store and Google Play
Business need
Property managers spending too much time on the phone and on email addressing basic tenant inquiries.
Solution
Property management app for tenants with:
Tenant tips
Contact details for property managers, emergency contacts and preferred suppliers
In app forms for maintenance requests, direct debit requests, residential applications, intention to vacate notifications
Rent reminder
Search properties to buy or rent
Login to the tenant's and owner's portals
Connect with Facebook and Twitter.
Return on investment
Tenants use the app to access basic information rather than contact property managers – enabling staff to focus on higher-value work
Forms and maintenance requests are sent to a central email account and managed in batches – increasing staff productivity and allowing economies of scale when dealing with suppliers
Tenants prefer accessing information on their mobile devices
Reduced printing of forms
BONUS – significant positive media coverage in local and industry press for the launch of the app!
Praise for the app